Home -- Queen City Ghost Tours
Details

Hits: 116970
Touring Charlotte Since 1993!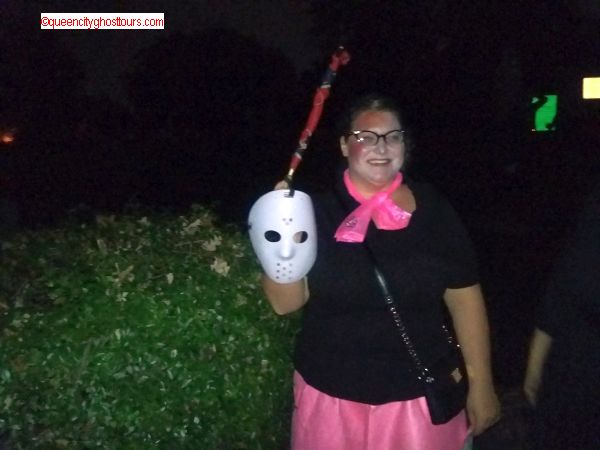 After telling the serious history of the Queen City for nearly 20 years -- longer than any other tour company -- and due to popular demand, we have finally decided to have some fun while scaring the living daylights out of our guests! Yep, starting Wednesday October 20, 2010, you will be able to partake of our ghoulish offerings by riding and walking along some of the most haunted areas of Uptown Charlotte. From the Revolutionary War in the 1770's and 1780's to the Civil War in the 1860's and until today, creepy tales and hauntings linger in the abyss of antebellum homes, cemeteries, hospitals and streets of the Queen City.
Warning: This tour is family friendly and includes potential non-violent non-contact scary events. Please see do not come if…


Disclaimer: This tour is for entertainment purposes only!
Shop for Halloween costumes at Dollar Days!
Come one, come all to hear the chilling tales of the macabre while reflecting on eerie days gone by when Charlotteans had to lower themselves to levels less civilized in order to survive and thrive.
This spooktacular event focuses on ghosts, ghouls, and goblins -- also known as people --that have left behind a trail of fear. This spooky tour highlights the worst and most bizarre events in the Queen City and captures human beings at their worst. Everyone has a bad side and we will uncover those naughty, grueling, and horrible events that have to this day left chilling evidence of days best forgotten. In addition to tales of horror and unthinkable madness, we will visit the following sites:
Roger Reckling


Jay... you served as guide on our "ghost tour" of uptown Charlotte... just wanted you to know we really enjoyed it... didn't know you were [In Charge] just thought you were a great guy... and you are!
Sweet Treats During Halloween Week!
Win a $120 Gift Certificate For Best Costume!
Do Not Come If:
You are less than eight years old
You scare easy
You are afraid of ghosts

Definition list:
Ghost: The disembodied spirit of a dead person, appearing as a pale, shadowy apparition.
Ghoul: An evil spirit that robs graves and feeds on the dead.
Goblin: An evil or mischievous spirit.
Warlock: A man who practices black magic.
Witch: A woman thought to have supernatural power as by a compact with evil spirits.
In-laws: People who scare you all the time!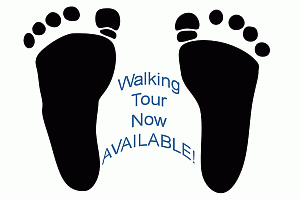 Also Check Out…

Charlotte's ″Longest-Running″
QCT Daily City Tour™
and/or,
Charlotte's ″Original″
Daily Black/African-American Heritage Tour™

Note: Click below for other individual adventure options!


Other Options:


Copyright Queen City Tours® and Travel